Welcome to CECNet 2023!

Conference Program
The 13th International Conference on Electronics, Communications and Networks (CECNet 2023) will be held on November 17-20, 2023 in Macao, China.
It is held annually to provide a comprehensive global forum for experts and participants from academia to exchange ideas and present results of ongoing research in the most state-of-the-art areas of electronics technology, communication engineering and technology, wireless communications engineering and technology, computer engineering and technology. The plenary session of CECNet 2023 will include Keynote Speeches, Invited Speeches, Poster Presentations and Oral Presentations.
The past 11 events are successfully held:
CECNet 2022
online,
CECNet 2021
online,
CECNet 2020
online,
CECNet 2019
in Kitakyushu (Japan),
CECNet 2018
in Bangkok (Thailand),
CECNet 2017
in Taiwan,
CECNet 2016
in Macau,
CECNet 2015
in Shanghai,
CECNet 2014
in Beijing, CECNet 2013 in Xianning, CECNet 2012 in Yichang and CECNet 2011 in Xianning.
On behalf of the organizing committee, we cordially invite professionals and research fellows all over the world to participate in CECNet 2023.
Organizers
Important Dates
Last Round of Submission Deadline:
October 10, 2023
Files Download
1.Conference Program
2.Abstract Template
3.Full Paper Template for FAIA Conference Proceedings
4. POSTER Template
5. CECNet 2023 Conference Brochure
Publication Guideline
---
All accepted full papers from CECNet 2023 will be published by IOS book series
Frontiers in Artificial Intelligence and Applications
Indexed by EI Compendex, Scopus, ACM Digital Library, Google Scholar, CPCI, etc. Indexing information could be found at
http://www.frontiersinai.com/?q=indexing
Some selected papers will be published in the following SCI or EI indexed journals: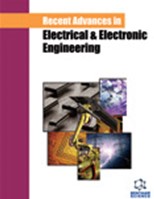 Journal of Computers
(EI)
ISSN 1991-1599
Indexed by:EI Compendex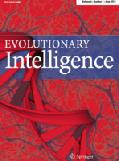 Awarding
---
Best Oral Presentation Award
Congratulation that 3 winners of the Best Oral Presentations from CECNet2023 are awarded with the free registration to CECNet2024:
Speech title: Acoustic Multichannel Transports of Valley Edge States in Bilayer Sonic Crystals
Speech title: Dynamic Talking-Head Generation with Speech Emotion Recognition and Intensity Detection
Speech title: Disruption Resilient Data Delivery Mechanism for Communication in Smart Grids
Best Paper Award
Congratulation that the winner of Best Paper from CECNet2023 are awarded with the Bonus 1000 (RMB) with Certificate from conference organizing committee.
Authors: Momiao ZHOU, Fan WU, Yimeng Li, and Yanshi SUN
News
1. CECNet 2023 was held smoothly during November 17-20, 2023 in Macao, China and online via Microsoft Teams.【Nov. 20, 2023】
2. CECNet 2022 conference proceedings have been included in EI Compendex, Scopus, etc. within one and a half months after it is published online by IOS Press in
volume 363
of the book series of Frontiers in Artificial Intelligence and Applications.【Feb. 2, 2023】
3. CECNet 2022 conference proceeding have been published online by IOS Press in
Volume 363
of the book series: Frontiers in Artificial Intelligence and Applications (FAIA).【Dec. 22, 2022】
4. CECNet 2022 was held online successfully via MS Teams during Nov. 4-7, 2022. Thanks for the great support of Huaqiao University, conference TPC members, all the speakers and authors, hope to you all next year.【Nov. 9, 2022】
5. All the accepted papers for
CECNet 2021 conference proceeding
have been included in EI Compendex, Scopus, etc. within 2 months after it is published online by IOS Press in volume 345 of the book series of Frontiers in Artificial Intelligence and Applications with ISBN 978-1-64368-240-2 (print) | 978-1-64368-241-9 (online).【Feb. 10, 2022】
Follow us on
Wechat:
Linked in: