Keynote Speakers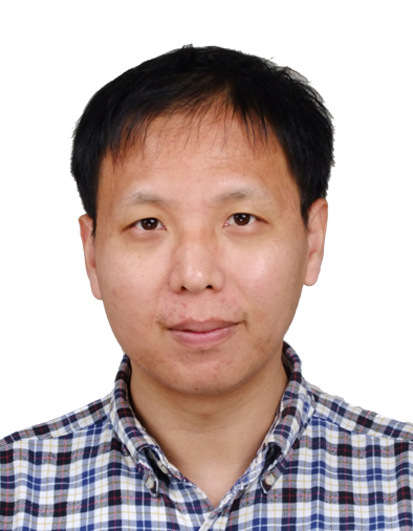 Xiangjie Kong
Professor, College of Computer Science & Technology, Zhejiang University of Technology (ZJUT), China
---
Speech Title:
Mobile Crowdsourcing: Towards Smart Cities
Abstract: Leveraging new communication technologies and Internet of Things (IoT) applications, local administrations and governments aim at managing the city infrastructures and optimize the public services in an efficient and sustainable manner. Furthermore, they adopt intelligent and cost-effective mobile applications to deal with natural disasters, such as pollution and traffic congestion. Mobile crowdsourcing (MCS) is an emerging paradigm for enabling smart cities, which integrates the wisdom of dynamic crowds with ubiquitous mobile devices to provide decentralized applications and services. Using MCS solutions, residents play the role of an active worker to generate a wealth of crowdsourced data which can significantly promote the development of smart cities. This talk highlight research challenges in computing and analyzing mobile crowdsourced data generated by large amount of participants/devices, and fusing multi-sourced and heterogeneous urban big data to facilitate applications towards smart cities.
Biography: Dr. Xiangjie Kong is currently a Full Professor in the College of Computer Science & Technology, Zhejiang University of Technology (ZJUT), China. Previously, he was an Associate Professor in School of Software, Dalian University of Technology (DUT), China, where he was the Head of the Department of Cyber Engineering. He is the Founding Director of City Science of Social Computing Lab (The CSSC Lab) (http://cssclab.cn/). He is/was on the Editorial Boards of 6 International journals. He has served as the General Co‐Chair, Workshop Chair, Publicity Chair or Program Committee Member of over 30 conferences. Dr. Kong has authored/co‐authored over 140 scientific papers in international journals and conferences including IEEE TKDE, ACM TKDD, IEEE TNSE, IEEE TII, IEEE TITS, IEEE NETW, IEEE COMMUN MAG, IEEE TVT, IEEE IOJ, IEEE TSMC, IEEE TETC, IEEE TASE, IEEE TCSS, WWWJ, etc.. 5 of his papers is selected as ESI‐ Hot Paper (Top 1‰), and 16 papers are ESI‐Highly Cited Papers (Top 1%). His research has been reported by Nature Index and other medias. He has been invited as Reviewers for numerous prestigious journals including IEEE TKDE, IEEE TMC, IEEE TNNLS, IEEE TNSE, IEEE TII, IEEE IOTJ, IEEE COMMUN MAG, IEEE NETW, IEEE TITS, TCJ, JASIST, etc.. Dr. Kong has authored/co‐authored three books (in Chinese). He has contributed to the development of 14 copyrighted software systems and 20 filed patents. He has an h‐index of 36 and i10‐index of 87, and a total of more than 4200 citations to his work according to Google Scholar. He is named in the2019 and 2020 world's top 2% of Scientists List published by Stanford University. Dr. Kong received IEEE Vehicular Technology Society 2020 Best Land Transportation Paper Award, and The Natural Science Fund of Zhejiang Province for Distinguished Young Scholars. He has been invited as Keynote Speaker at 2 international conferences, and delivered a number of Invited Talks at international conferences and many universities worldwide. His research interests include big data, network science, and computational social science. He is a Distinguished Member of CCF, a Senior Member of IEEE, a Full Member of Sigma Xi, and a Member of ACM.
---
Victor Chang
Professor, Aston Business School, Aston University, UK
---
Speech Title:
A robust and reliable IoT Security Framework - The architecture, overview and recommendations
Abstract: Internet of Things (IoT) plays significant role in our daily life, including smart cities, mobile services, wireless senor networks, big data analytics and emerging services. Despite of promising future of IoT, security and privacy still pose threats its development due to several vulnerabilities and privacy issues exploited. In this keynote, the overview and recommendation on current security solutions, such as location privacy, attribute-based encryption, ad hoc network security, light-weight authentication, identify management and intrusion detection will be covered. While currently there is no a IoT framework that can integrate all different security solutions as an unified service, the developed IoT security framework has integrated major security services and solutions together, known as integrated multi-layered security, to ensure the robustness and validity of the reliable IoT Security Framework. Technologies and architecture behind the framework will be explained in details. Large scale penetration testing and ethical hacking have been performed to demonstrate that IoT Security Framework is live, resilient and beneficial, making important research and enterprise contributions.
Biography: Prof. Victor Chang is a Professor of Business Analytics at the Department of Operations and Information Management, Aston Business School, Aston University, UK. He will be involved in leading a New Research Center. He has been a Full Professor of Data Science and Information Systems at the School of Computing, Engineering and Digital Technologies, Teesside University, Middlesbrough, UK, where he has led the Cybersecurity, Information Systems and AI Research Group at Teesside University, UK until May 2022. He has been a Full Professor of Data Science and Information Systems, School of Computing and Digital Technologies, Teesside University, Middlesbrough, UK, since September 2019. He leads Artificial Intelligence and Information Systems Research Group at Teesside University. He was a Senior Associate Professor, Director of Ph.D. and MRes Programs at International Business School Suzhou (IBSS), Xi'an Jiaotong-Liverpool University (XJTLU), Suzhou, China. He joined XJTLU in June 2016. He is still a Visiting Researcher at the University of Southampton, UK. Previously he worked as a Senior Lecturer at Leeds Beckett University, UK, for 3.5 years. Within 4 years, he completed Ph.D. (CS, Southampton) and PGCert (Higher Education, Fellow, Greenwich) while working full time. Before becoming an academic, he has achieved 97% on average in 27 IT certifications. He won a European Award on Cloud Migration in 2011, IEEE Outstanding Service Award in 2015, best papers in 2012, 2015 and 2018, 2016 European award: Best Project in Research, 2016–2018 SEID Excellent Scholar, Suzhou, China, Outstanding Young Scientist 2017, 2017 special award on Data Science and 2017–2021 INSTICC Service Awards. He is in top 2% Scientists in 2017, 2019 and 2021 and the most productive AI-based Data Analytics Scientist between 2010 and 2019 and numerous awards since 2011. He is ranked number 2 in distributed computing and number 42 in AI globally based on top 2% Scientists from Stanford University. Prof Chang is an Editor-in-Chief of IJOCI & OJBD journals, former Editor of FGCS, Editor of Information Fusion and Associate Editor of TII, and founding Conference Chair of IoTBDS http://www.iotbd.org, COMPLEXIS http://www.complexis.org, FEMIB http://femib.scitevents.org and IIoTBDSC http://iiotbdsc.com. He was involved in different projects worth more than £14 million in Europe and Asia. He has published 3 books as sole authors and the editor of 2 books on Cloud Computing and related technologies. He gave 30 keynotes at international conferences.
---